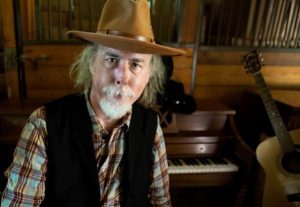 Tennessee Walt: "Three Chords and the Truth: Country's Greatest Songwriters"
Sunday, February 5 at 2pm
A musical presentation about the guys who wrote the country songs that everyone thought were written by the country singers, people like Bobby Braddock, Hank Cochran, Harlan Howard, Elsie McDaniel, Fred Rose and Cindy Walker. The songs speak for themselves–"He Stopped Loving Her Today," "Hobo Bill's Last Ride," "Sweet Dreams," "Blue Eyes Crying in the Rain," "You Don't Know Me," "A Boy Named Sue" and more-Tennessee Walt speaks for the songwriters, telling the stories of the songs and the writers behind them. Plus, of course, requests. Open to all ages. Registration is requested, but walk-ins are welcome. Funding provided by the Friends of Hart Library.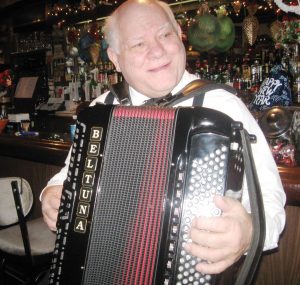 Donald Simons: Legacy Accordionist
Sunday, February 19 at 2:00 PM
"Don" Simons grew up on a farm in South Dakota in the 1950s, and began playing accordion at age 10. the instrument faded in popularity until the '90s when accordion affinity groups emerged and and it became okay again to be an accordionist. Besides the usual polkas, waltzes, and Foxtrots, Don plays a large variety of music for listening, dancing, or accompaniment. Don has entertained at several festivals and celebrations around the country. He also plays at VAs, nursing homes, restaurants, and private parties.
---
Briones Brothers Concert (Event Finished)
Sunday, February 6 at 2:00pm
Shrub Oak natives and brothers, Alan and Julian Briones form a
voice-guitar duo that meets in the middle of their two worlds of opera
and Jazz. Their programs include folk music and tango from Argentina,
the country their parents immigrated from, as well as classical
selections and American standards. Both brothers are accomplished
professional musicians who relish every chance they get to play
together and to share their music.
Many thanks the the Friends of the Hart Library for funding these concerts.