The Hart Book Group will meet on the first Tuesday of the month at 7:00 p.m, and on the first Wednesday at 2:00 p.m in the Community Room at the library.  Tuesday evening sessions will also be on Zoom. We look forward to seeing you. The 'Hart Book Group' selection is available on the hold shelf one month before the discussion date.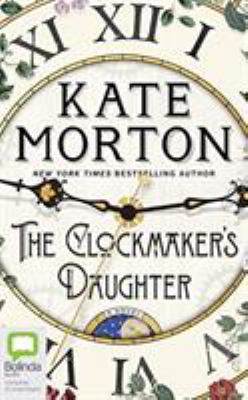 Clockmaker's Daughter by Kate Morton
Tues., January 3 at 7 PM on Zoom and in-person / Wed., January 4 at 2 PM in-person
A rich, spellbinding new novel from the author of The Lake House - the story of a love affair and a mysterious murder that cast their shadows across generations, set in England from the 1860's until the present day.
Summer of Lost and Found by Mary Alice Monroe
Wed., February 1 at 2 PM in-person / Tues., February 7 at 7 PM Zoom & in-person
Love in the time of COVID-19 proves challenging, at times humorous, and ever changing. Relationships are redefined, friendships made and broken, and marriages tested. As the weeks turn to months, and another sea turtle season comes to a close, Linnea learns there are more meaningful lessons during this summer than opportunities lost: that summer is a time of wonder, and that the exotic lives in our own backyards.
Check Out Previous Lists: